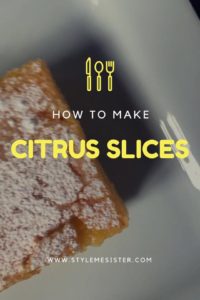 Zesty citrus slices
I absolutely love citrus fruit. My favourite has to be lemons closely followed by limes. Lemons are just so versatile. From being the feature of a lemon drizzle cake to being a star of a tagine and not to forget good old lemonade.
So when I was looking for something awesome without cocoa powder citrus popped up in my mind.
These slices are great. Extremely easy to make and versatile as you can switch up the citrus fruit to suit your fruit bowl.
I've tried the following:
Lemon and lime
Lime
Orange and lemon
Orange
Orange and lime
So as you can see you can mix and match the citrus to suit your needs. My favourite is pure lemon which I believe goes really well with mint tea (Arabian style).
Ingredients:
180 Grams plain flour
80 grams icing sugar
180 grams margarine or other solid fat suitable for baking (softened/melted)
For the citrus filling
3 eggs
Juice of 3 citrus fruit (or two if you are using oranges. So you can use 1 lemon and 1 orange) . Don't forget to strain the juice.
Zest of the citrus fruits
270 grams caster sugar
Extra icing sugar for decorating
1) Preheat the oven to 375F (160 C). Grease a 19cm by 19cm square square pan. I use Wilton Cake Release greaser as it has never let me down and is less messy than traditional butter and flour.
2) In a large bowl combine the plain flour, icing sugar and margarine. Use a wooden spoon. What you'll have is a rough dough like mixture. That's fine. It's meant to look like that.
3) Tip the flour mixture into the pre-prepared pan and pat down (pushing into the corners too). Try to level out the mixture as much as possible.
4) Now place in the oven and bake until lightly golden (approx 25 minutes).
5) Whilst the pastry layer is baking create the filling. In a large bowl (go on; wash the bowl you used the create the first layer) add the eggs, caster sugar and zest whisk. Now add the citrus juice and whisk a bit more.
5) take the pan out of the oven. Pour over the filling mix. Return to the oven and continue to bake until lightly golden ( check after 20 minutes to ensure you don't burn it. My slices took 30 minutes to become golden brown).
6) Take out of the oven and allow to cool completely.
7) Dust with icing sugar and slice into 9 slices.
8) Serve with a nice cup of Mint Tea/Coffee or whatever you prefer.
Keep these slices in an airtight container and eat within 5 days.
NOTES:
For an extra citrus kick add the zest of one fruit to the dough mixture.