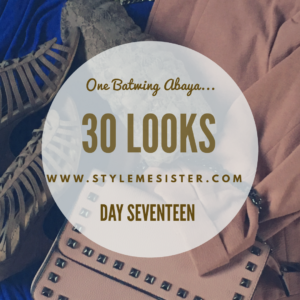 Day seventeen of challenge
Plans: Day out
My outfit contained:
Batwing Abaya
Nude lace Hijab
Nude Blazer
Nude Sandals
Nude Handbag
A day out at the Museums followed by an early evening meal then the train home. I loved this outfit. I didn't feel 'mumsy' and loved how it all came together.
Don't forget to like and share the blog and leave any feedback below. Sharing is caring guys.
Day 18 will be up tomorrow.