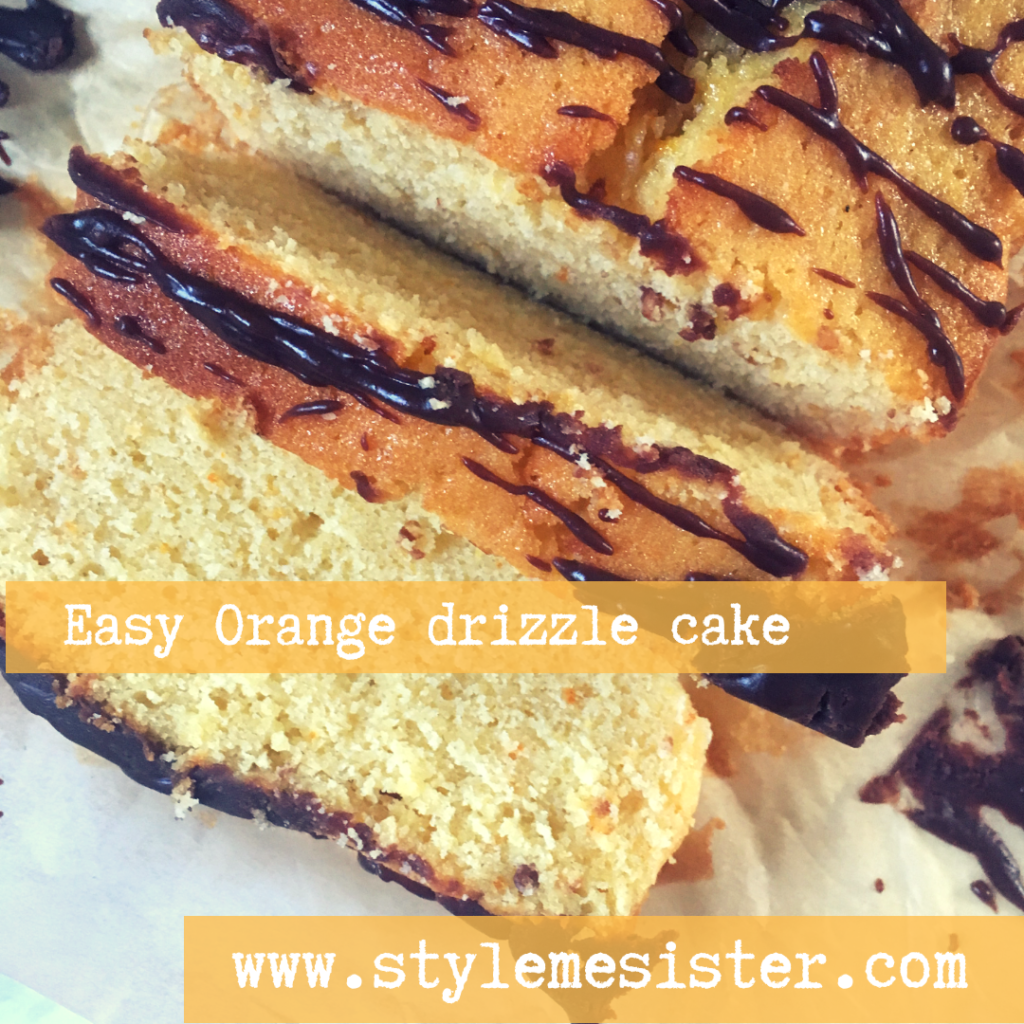 We've all heard of how amazing Lemon Drizzle is but have you tried Orange drizzle loaf? Like the real good home made stuff. It's pretty amazing and today I'll share the recipe with you.
For the 'icing' I've basically melted down good old chocolate with a bit of orange juice and drizzled it over.
Let's get down to business shall we….
To make a standard sized loaf you will need.
Ingredients for the LOAF:
3 large eggs beaten
180 grams self raising flour (sifted)
1 TSP Baking Powder
180 grams butter (softened-I zapped it in the microwave)
180 grams castor sugar
Zest and juice of 2 large oranges
The drizzle:
Juice two more oranges (put the zest in the cake batter for a extra orange punch).
60 grams castor sugar
The chocolate drizzle:
200 grams plain chocolate (we used the cheap chocolate from Aldi and it worked).
Juice of 1 orange
1) Pre-heat the oven to 170/325/Gas Mark 3. Grease or line a standard loaf tin.
2) Place all the loaf ingredients in the bowl (I used a mixer but this can be done by hand). Beat together until you get a lovely smooth batter. I always 'scrap' the bottom of the bowl to ensure there's no dry ingredients that got missed from the batter process.
3) Pour the batter into the tin. Give it a gentle 'tap' to let out any air bubbles. Smooth the top over with a butter knife (or a palette knife).
4) Bake for 35 minutes. Whilst the loaf is baking whisk together the castor sugar and orange juice. The sugar should dissolve into the orange juice creating a slightly thick syrup.
5) Take the loaf out of the oven and insert a tooth pick into the middle of the loaf. If it's clear the loaf is baked. If its not clear you will need to place it back in the oven for 3-5 minutes and repeat the test.
6) Remove the loaf from the tin and allow to cool slightly. Pierce all over with a skewer. Pour over the syrup. Now allow to cool completely.
7) Once the loaf is completely cooled you can drizzle it with the chocolate. I melt the chocolate in the microwave and then add the orange juice. You can so it the old skool way over a bowl of simmering water. I however look for shortcuts. If you find the mixture is too grainy or dry add a tbsp of milk or yogurt. Stir well and drizzle over.
8) Your loaf is ready and tastes bloody amazing with a cup of Mint Tea (or standard British Tea).
Leftovers?
Wrap individual slices in greaseproof paper and then place in an airtight container or ziploc bag.
Leftover cake would be amazing in a Trifle….