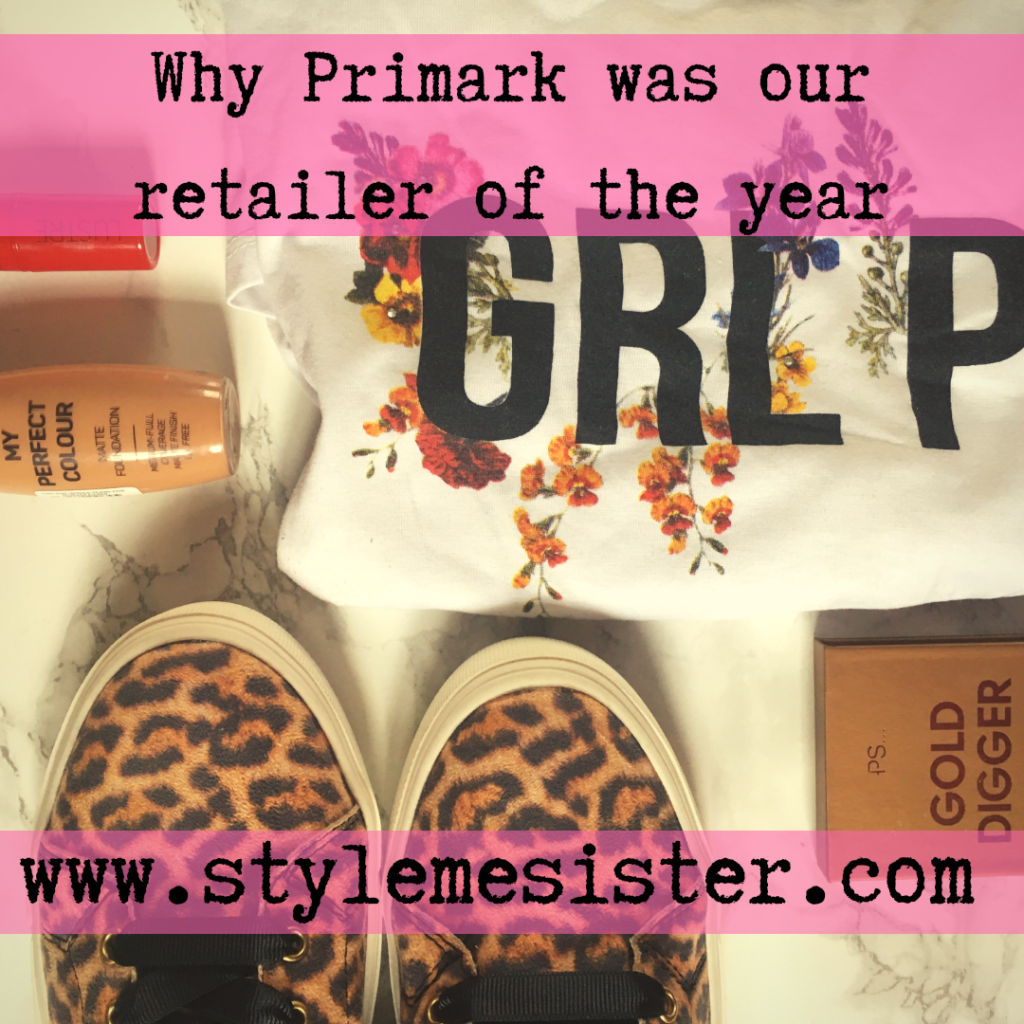 Without a shadow of a doubt Primark is taking on the world. Stores are popping us Stateside and their ranges are constantly evolving, moving forward with the times and their price point in perfect for the teenage fashionistas, young Mamas, Grannies buying for their broods…etc etc etc.
This year I discovered the Primark Cosmetic Range. Now as we know many cosmetics firms have accepted that having a limited range foundation colours is no longer appealing to the UK consumers. Most probably because skin tones are no longer just ivory…and that's a fact accepted widely now (kinda like the whole hey we're not all size 6 you guys….).
I'm Asian and used to struggle to find a foundation to match my skin on the UK High Street. But thanks to Boots colour match services I now have the perfect red lipstick (Pillarbox red y'all) and foundation too. I also found out whilst getting myself rematched (because skin tone can change with seasons) that I didn't need a full coverage foundation as my skin was actually in awesome condition (yay to the skin care routine!). Oh by the way my skin was still the same colour. I could rave about Boots No 7 colour match foundations but I won't this is about Primark.
Anyway…I found Primark were selling Matte lipsticks, red lipstick (proper red. Like Alliyah red which is red with sass) and foundations. I picked up some lipsticks…because a girl can never have enough red lipsticks and I also invested £3.00 on a foundation in the shade Honey.
And guess what amigos?!
The foundation was a PERFECT MATCH.
Can you imagine my joy? Well I guess you can't but it's an amazing feeling!!!
On top of that I've started allowing my daughters to wear nail polish at the weekends at the Primark 60 pence per bottle polishes are proving not only popular in our house but are pocket friendly too (I'm sorry but my girls have to EARN treats…I'm old skool).
Apart from the foundation discovery why else am I saying Primark were the biggest winners of 2018 for me?
The fit on most products was improved!
There was enough Disney stuff to keep us all happy (Have you seen my Grumpy Duvet cover?!)
The Harry Potter Range had us all sending off applications to Hogwarts
They don't use plastic bags…
The sales rack always have bargains on…
I picked up a pair of Chelsea Boots for…£3.00!
They also have sales.
Their home range is ever changing (side note: Primark not all that shop in your store watch reality trash so can you please ease off the crap. Thank you).
The mens range was also awesome this year (although I don't think I purchased anything from the range this year).
Their Stationary range is the reason I need a bigger loft
Their perfume range is actually quite nice. I love the smell of roses, uud and I noted they had a few awesome fragrances during 2018. Not too expensive of course and yet they don't last that long (however I did notice the £10.00 perfumes from the Christmas rang lingered the day after on my coat too).
The newborn range is so cool that I'm excited about welcoming bambino Tebbutt into the fold by buying lots of HP stuff and making them look like a wizard….
For those celebrating Christmas the decoration range was absolutely amazing! From Disney Princesses, Tinkerbell and Mary Poppins to Harry Potter.
Mary Poppins merch was everywhere!
Did I mention the price point?
Social Media wise the Primania section on their website is breeming to the edge with fashionistas posing around the world in Primark purchases. Primark are also active on other media platforms too (check out their Instagram for latest arrivals). Most stores have their own Facebook page to update customers on what's in and what's expected in soon.
So I know Primark is often accused of exploiting sweatshops however this article is about the fact they've done awesomely in 2018. There's no negative in here.
What can we expect from Primark in 2019? I'm expecting pretty much more of the being 'on trend' with lots of Aladdin merchindise in May (can we have duvet covers please Primark!) as well as more slogan t-shirts and further investment in their cosmetics range. I believe we'll also see better sizing that will be awesome for plus sizes everywhere.
I'm assuming further world domination is also on the cards. Go Primark!
The only slight downers for Primark are the following:
No website. Now I get why this isn't practical however can Primark imagine the profit if they went down this path, invested effectively and PUT THE RIGHT team in the right place and allowed INTERNATIONAL purchasing?
Of course they would need to sort out the sizing…hence why they need to develop it and move forward at the right pace….
Their use of reality TV stars in their campaign. They are not needed. The price point means parents that are spending on their children on the High Street are twice as likely to walk in regardless of some woman off a reality TV show being on a poster.
Their customer service at HQ level is PANTS!
I emailed them on several occasions to ask if the Honey shade of foundation would be available across the ranges they have (e.g. powder). I got fobbed off my them to speak to my local store. Spoke to staff in store and they said HQ dealt with what to send out. And the same happened again. AND also when I reached out to them via Social Media. So that's a thumbs down.
So Primark…we're ready for your 2019 ranges..are you?