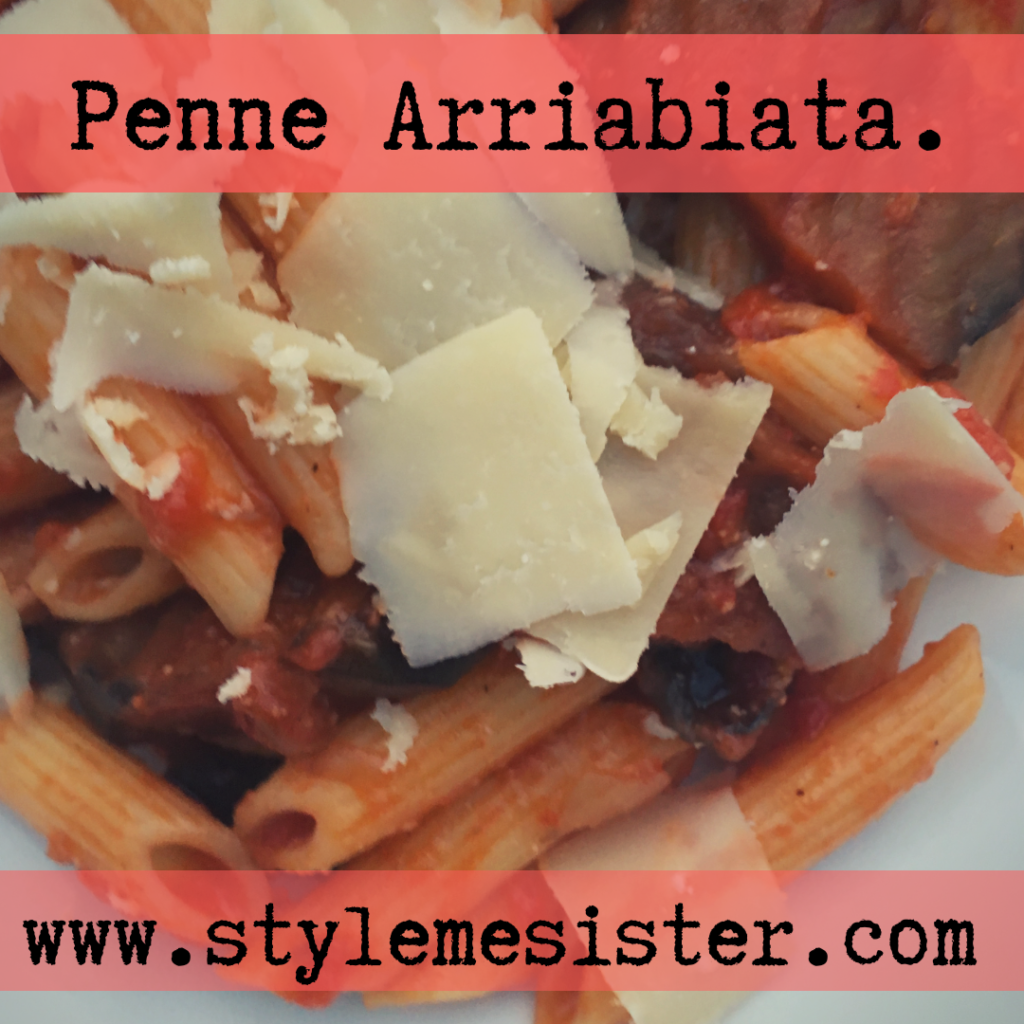 I love pasta…but when I do have it I try to make it a tad bit healthier. One of my favourite ways is by adding a vegetable to the sauce.
One of my favourite old skool pasta sauce is the simple but awesome Arrabiata which literally translated means angry. As someone who likes heat I love the spiciness of this.
This sauce in it's simple classic form is really easy to knock up and there's a high chance you've got everything at home. My aubergine version is a bit more work.
You can leave out the aubergines if you wish. I personally love it. If you wish to leave it out just skip the steps for the aubergine prep.
Ingredients (to serve 4):
300 grams penne pasta (cooked till Al dente) drained. Keep about 6 TBSP of pasta water just in case (I'll explain later)
2 TBSP olive oil
5 cloves of garlic-minced
1 tsp dried basil
Chili flakes-to your taste
Salt-to your taste
1 X 350 ml carton passata (you can use one with garlic or herbs)
200 ml water or vegetable stock
For the aubergines:
1 whole aubergine sliced into slices (either way is fine). Sliced into a pounds (£) thickness.
Spray oil
Garlic Granules
To bake the aubergines:
Baking tray
Greaseproof paper
Spray oil (1 cal works)
To serve:
Italian style Hard cheese of your choice
Fresh basil (if you wish)
1) Pre-heat the oven to 170 (160 on fan assisted ovens). Place the aubergines on the tray and spray with oil. Sprinkle on garlic granules and bake for 15 minutes. Remove from the oven and turn over. Spray again and sprinkle on more garlic if you wish. Now spray on more oil. Place bake in the oven and bake for 10 minutes. Once the aubergine is done set aside.
2) To make the actual sauce: heat the oil in a large pan on a medium heat. Add the garlic and fry until garlic is lightly brown. This won't take long so don't leave the pan. Burnt garlic is horrible.
3) Add the basil, salt, chili and stir well. Add the passata and water. Bring to the boil. Then reduce to a simmer. Simmer for 10 minutes.
4) Now add the aubergine if using. Stir well and simmer for another 4-5 minutes. If the mixture becomes too dry add 4 tablespoons of water. You don't want a dry sauce as you want it to cling to the pasta.
5) Add the drained pasta to the sauce (I like doing it this way) and if the sauce is too dry add the pasta water you saved earlier to it. This should restore the sauce.
6) Divide the pasta into 4 pasta sauces and shave over the cheese and add the basil if using.
7) Stuff mouth and enjoy (I'm joking about the stuffing bit btw).
I find the sauce can be frozen WITHOUT aubergines. However it's just a quick sauce you may not want to have it in your freezer taking up space.
PS: Tesco have recently started stocking chargrilled sliced Aubergine. This still needs to be cooked but it makes the recipe even more easier to knock up as you don't need to worry about having a fresh Aubergine in the Fridge. Plus they taste nice (no, Tesco did not pay me to say that).