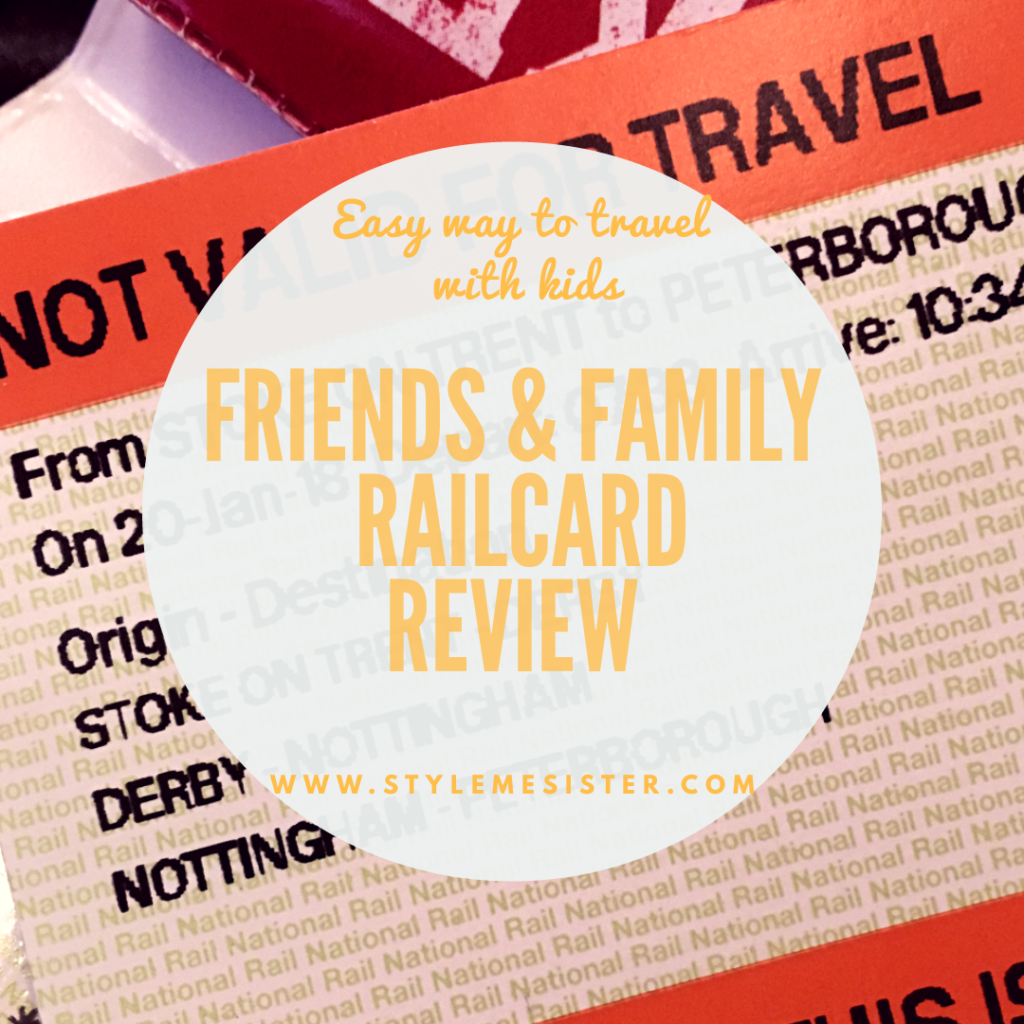 I don't wish to brag but I can get about the UK on the Train with the girls for a 1/3 off! And if we use the Train there's no worry about whose driving and the girls can pretty much play, read, colour and do whatever (as long as we access to a table) and I can sit back and listen to an audio book-result!
Anyone that knows me well knows how I used to find it stressful travelling (and preparing to travel) with my children. It was an utter drag and well I disliked it a lot.
Soon after becoming a new me (e.g. not letting the little things in life bring me down) I discovered that some simple 'systems' and preparation (including my favourite LISTS) would help me feel calmer; much much much calmer.
Nowadays I don't think twice about hopping on a Train with the girls to go visit friends, Museums, Parks etc etc. I just get up and go. Of course a bit of forward preparation never hurt anyone in my opinion so I do have a few organisational hacks that help for example:
1) I have a basket with 'snacks' in so that if we do go on a trip somewhere on the Train the girls simply get a few snacks out and pack them….
2)…in a designated backpack we use on our day trips. We keep this page for this purpose only. No other toys, snacks etc enter this bag. End of story.
3) I have a selection of colouring books and pencils we take on the train and these are kept separate to the girls other items. We grab them, pack them and we're done.
4) On longer trips we pack 2 Barbies each to play with on the train.
5) We ALWAYS pre-book our tickets. I'd rather not have to look for seats on a crowded train and I have had to kick people off our seats before but in all honesty I don't care; I paid for something. It's mine.
On longer trips we pack a 'picnic' for the train and depending on what time the journey is we pack different things. So if we're travelling early in the morning we'll pack stuff like Turkey rashers, Breakfast Burritos etc. If it's a lunch time trek then sandwiches. I generally try to avoid being on the trains at night because trains are usually more full than a cattle barn.
So a third off rail fare? How is it possible? We have what is known as a Friends and Family Rail Card. You need a child to get one of these bad boys (and the child must travel with you to get a third off fares). The card costs £30.00 a year and basically saves you on pretty much every journey you take (some terms and conditions apply but I've not had any issues in the 14 months we've had one).
We've been plenty of places and plan to continue to use the Trains for stress free travel. Our favourite places to visit include Blackpool (one train change and that's it!), Liverpool (direct Train), Birmingham (home!) and of course my second home Manchester!
But the most important place we visit is….St Neots. With my girl gang member living in Cambridge (St Neots) it's a fair trek by car….so we love the fact we can travel to see loved ones and the journey isn't taxing or tiring.
One of the blessings of the card is you can elect two adults to be names on the card. I have my own name and my Mothers name on my card. You could nominate someone that spends time with the children (an uncle, grandparent etc etc). I know there are families where one spouse uses their family car for work so it's useful to have an additional transportational method especially during summer holidays to keep the children occupied. Trains work well. I know Trains get a bad wrap because of costs, delays and improvements but in all honesty if you can see past that get yourself a Rail Card and go have some fun (and who knows you may get to listen to that audio book you've been meaning to listen to for ages!).